---
Uttar Pradesh Police won FICCI – Special Jury Outstanding Initiative Award, for Practice in Kumbh VVIP Security and Force Deployment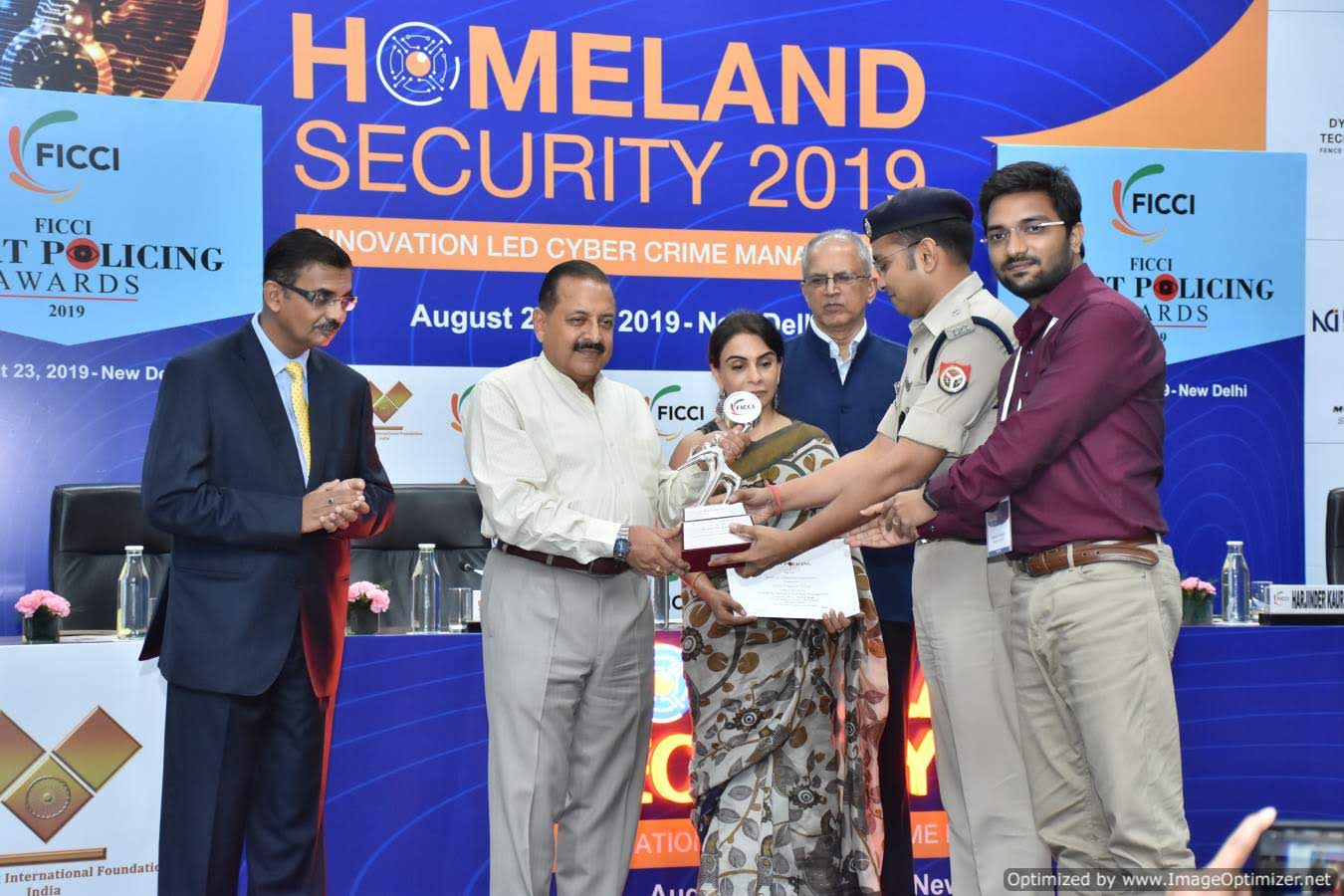 Kumbh Bandobast & VVIP Duty Management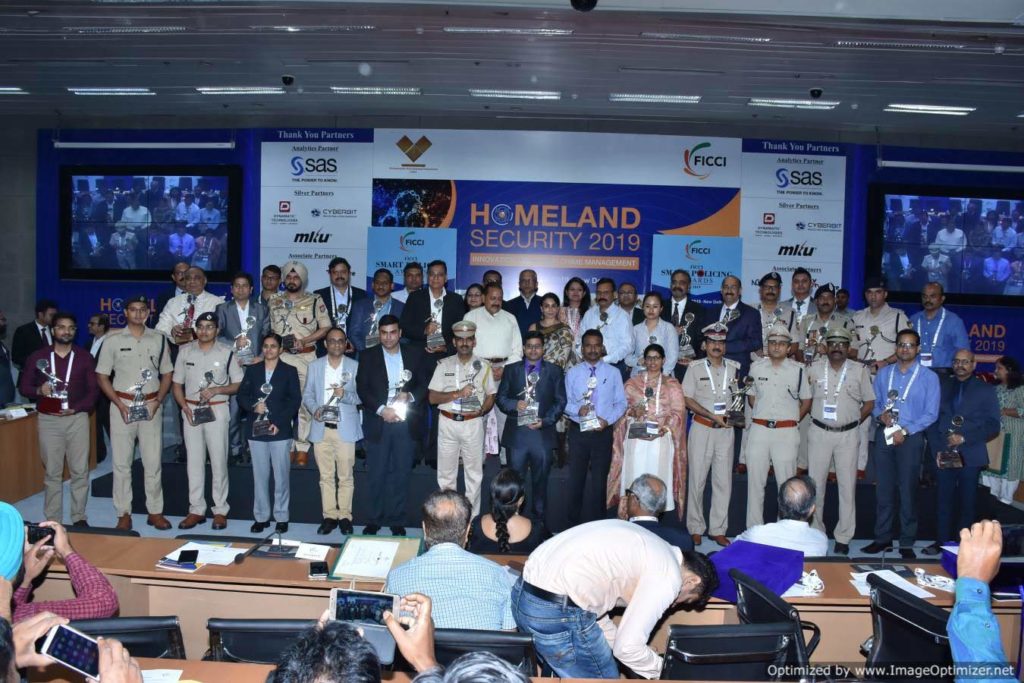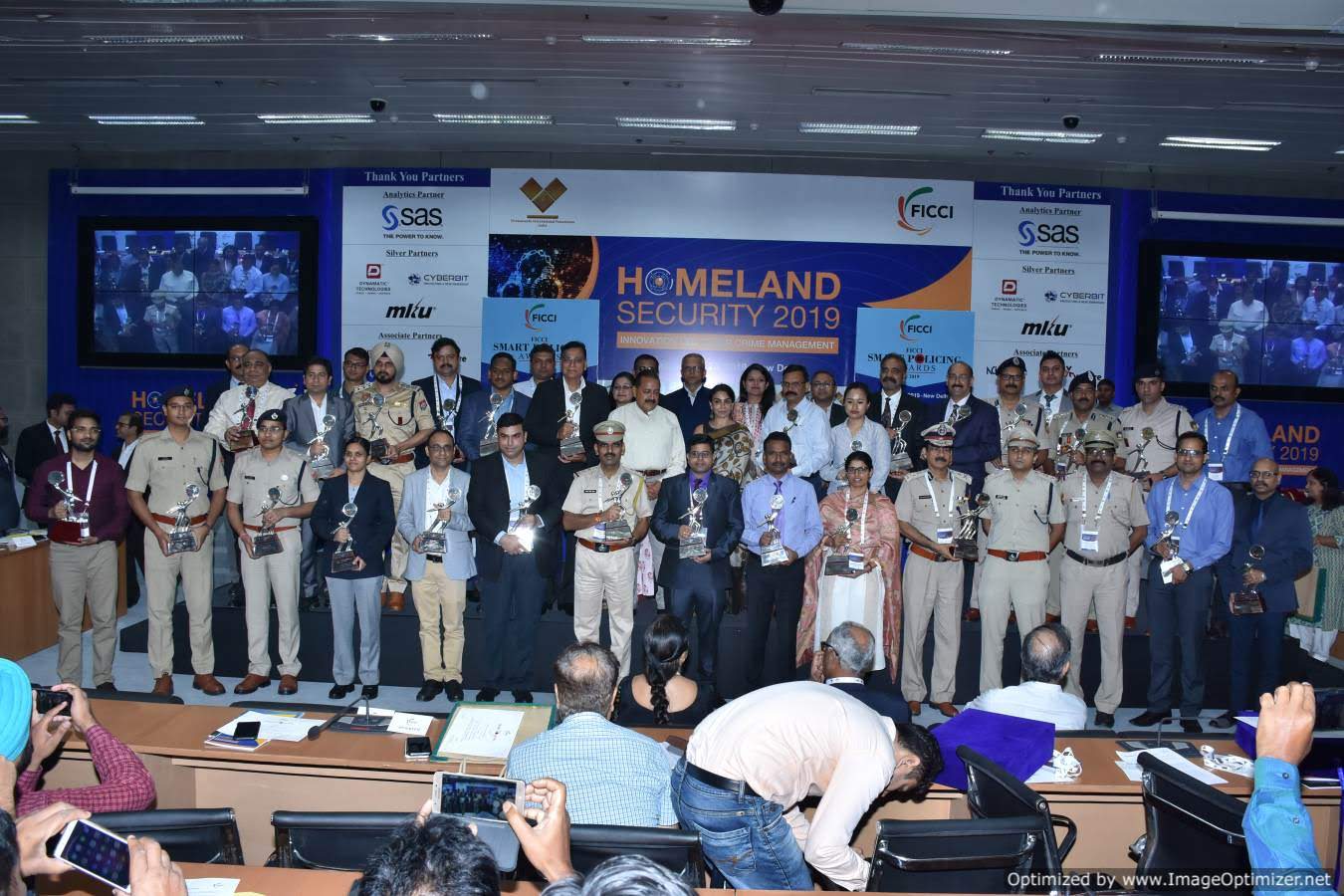 During the eight-week festival at Prayagraj ( Formerly known as Allahabad) in the northern state of Uttar Pradesh, up to 150 million people, including a million foreign visitors, took bathe at the confluence of the Ganges, the Yamuna, and a mythical third river, the Saraswati.
Managing this vast event is like a nightmare where officials need to work on a subtle aspect of policing correlating with devotees' emotions and showcasing a perfect example of management before the world, since these events occur at the frequency of 6 years and we need to rebuild our management to serve a bigger number of devotees every-time.
Challenges :
Looking at Kumbh through a devotional perspective doesn't saturate our curiosity, it requires a great management skill, a skill which is always ready to cater at any scale and in any circumstances, promptly by using available human resources. To manage concurrent activities like – managing law and order, securing VVIP movement, facilitating domestic & international tourists, international delegates, dynamically creating quick response team on a regular basis and the most important, leaving a powerful impact among devotees.
Before, we were using conventional methodology for deployment and it was manual, which takes time and also we can not ignore human errors, in short we had the following risks while using manual deployment method :
Change in protocol results in restarting the whole process.
Duplicacy in deployment
Handmade Duty Cards ( Less specific, confusing and causes chaos in field )
Difficult to manage with the scale of deployment
No prompt communication
Manual Report Generation process : again a duplication of work.
TIME CONSUMING
MANPOWER CONSUMING
Apart from managing this event, it also required to care about personnel coming from different districts for their duties, challenges like allocation of camp close to their duty place, grievance redressal, managing their leave and transferring responsibility during their leaves, developing a prompt information mechanism related to human resource and duty allocation, giving uniform duty schedule and proper rest without affecting police station's routine.
How we came up with this solution
To manage this magnitude of concurrent events, short noticed VVIP protocols, duty management and keeping it secure and with precision in a very short period was the most challenging part before Prayagraj Police, and to face this situation, had to take the help of technology.
Developing a system from scratch to managing the vast level of events was full of risk and revisions, but this risk was not as big as our determination and we started working on this project.
Vision of Dr. O.P. Singh ( D.G.P, Uttar Pradesh Police ) and guidance of Mr. Nitin Tiwary ( IPS, SSP Prayagraj, IITan ) and Mr. Ashish Tiwary ( IPS, SSP Etah, IITan ), Team of Prayagraj Police has helped Mr. Nishant Pandey ( Project Manager Smart E Police & Software Developer ) to come up with a unique solution of managing this event timely, precisely and with ease.
Development of Kumbh Bandobast & VVIP Duty management took 4 weeks of time, and 2 weeks for test & trial on virtual Kumbh Mela setup, considering the subtle aspect of duty, human resource and risk management.

How it improved our communication planning :
Personnel were accessing Kumbh Portal with the help of their registered mobile number and OTP. Duty related information was shared with them on their phone in the form of Notification & SMS.
We also shared the contact of Duty Incharge, Sector & Zone in-charge along with geocoordinate of their duty point. In the case of VVIP Duty, SMS and Notification played a very effective role, Personnel were able to download and print their QR coded duty card which was an encrypted authentication during the duty.
How much of our team involved in this project & how we achieved this success in a very short time
SSP Prayagraj, his interest in technology and 10 experienced personnel who have been managing Kumbh for many years, were involved in our testing team whom valuable feedback helped in covering most of the possible aspect of duty and risk management during Mela and VVIP movement.
6 weeks of rigorous test & trial, a training program was developed which was then assigned to computer operators of Prayagraj Police, due to easy and friendly application interface it took 2 days to finish complete training.
Technical Specification of this Application :
Since this application was based on Cloud-based technology we received huge support from the developer community, LAMP an open-source platform was used as the backbone of this project. We also tried to keep the interface responsive so that it can be accessed from Desktop as well as mobile devices as most of our users are mobile-friendly, for more ease we given an option of Hindi and English both as language preference.
Security is a prime concern and we tested this system against Brute-force, DDoS and Database Injections additionally we enabled cloud flair extra layer of API protection.
Estimated Cost Incurred in this project ( undisclosed )

This project was developed under Social Initiative by Smart E Touch with help & under guidance of SSP Prayagraj (Prayagraj Police) under public welfare.
Conclusion :
With the help of technology, we optimised average duty deployment time from 12 hours to 2 hours easily, which helped us in managing multiple concurrent VVIP & event duty management easily. Application has special randomisation feature which maintained confidentiality during duty deployment process with an unlimited number of revisions.
Integration of duty deployment system with analytics & log management suggested better deployment with an optimised number of personnel so that we were always prepared to tackle any critical situation.
Nishant Pandey
Project Manager ( Smart E Police)
& CEO Smart E Touch
Recommended Posts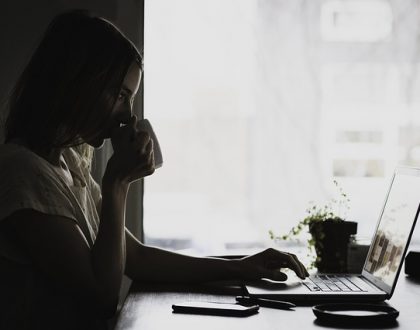 September 25, 2019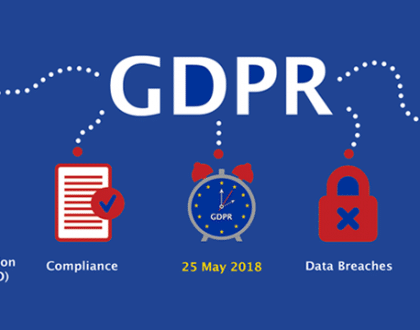 July 3, 2018